Orthopedic Physiotherapy is one of the services we offer at our Clarkson Go , Mississauga and Etobicoke locations
We at Alleviate Physiotherapy are committed to your mobility and pain goals. With three locations in Clarkson Go , Mississauga and Etobicoke, Alleviate Physiotherapy offers the best-in-class physiotherapy care near you.
Our expert therapists are trained in Orthopedic Physiotherapy, and they provide a comprehensive wellness plan catered to the specific needs of all our clients.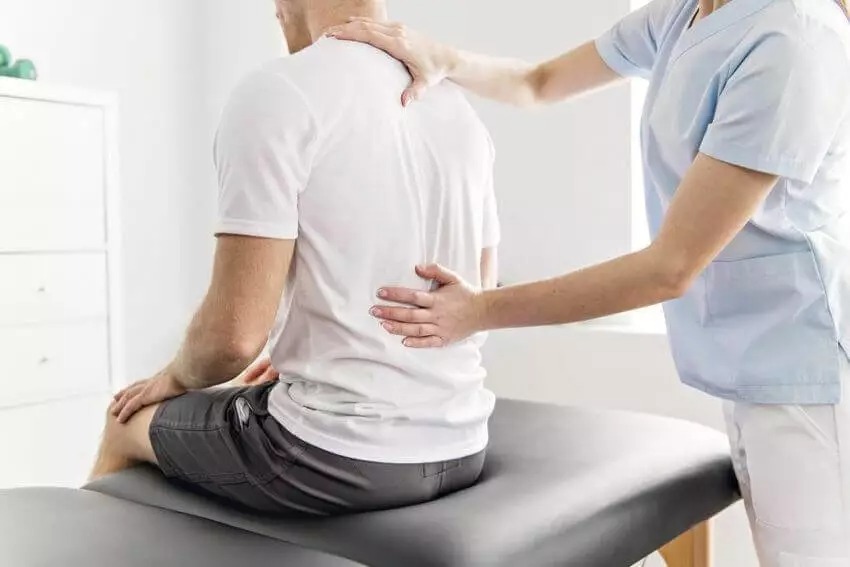 What is Orthopedic Physiotherapy?
Orthopedic physiotherapy is a type of physiotherapy that focuses on the musculoskeletal system, which includes the bones, muscles, ligaments, tendons, and joints. Orthopedic physiotherapists work with patients to alleviate pain, improve mobility, and prevent future injuries by using techniques such as exercise, manual therapy, and modalities such as ultrasound or electrical stimulation. Our therapists provide education and advice on injury prevention and management during our initial consultation session. Orthopedic physiotherapy can help with conditions such as osteoarthritis, back pain, sprains and strains, and post-surgical rehabilitation.
Who needs Orthopedic Physiotherapy?
Orthopedic physiotherapy may be beneficial for individuals who have conditions or injuries that affect the musculoskeletal system, such as:
We also treat people who are recovering from an accident or injury, people who have a chronic condition, people who want to improve their strength, flexibility, and balance, athletes or people who are looking to improve their performance in sports or activities, and older adults who want to maintain their independence and mobility.
Know more about our Workplace Injuries and WSIB (Workplace Safety and Insurance Board)?
How does Orthopedic Physiotherapy work?
Orthopedic physiotherapy typically involves an initial assessment, during which our physiotherapist will evaluate your condition and discuss your symptoms, medical history, and goals for treatment. Based on this assessment, we will create a personalized treatment plan that may include a combination of the following techniques:
Orthopedic physiotherapy typically requires multiple sessions, and the frequency and duration of treatment will depend on the client's condition and goals. Our physiotherapist will work closely with you to set realistic goals and monitor progress as needed to ensure complete mobility and pain free living.
We at Alleviate Physiotherapy believe in a well-rounded treatment protocol and believe that all our clients should achieve their goals of pain free living.
Follow Us on Our Social Media Platforms
Edit Template
Have Further Questions? Let Our Experts Alleviate That.
Let us help you with our Risk-Free Consultations
For your convenience, our free 10-minute phone consultation will allow you to ask us more specific questions you may have or discuss any additional concerns.
By the end of our risk-free consultation, you'll be able to decide whether you should take the next step. Please contact our office to set up a 10-minute no-obligation call with one of our expert Therapists.
Feel free to discuss with us your specific health & wellness concerns or to see if we're a good fit without putting any money down. No obligations. Fill out the form here.