Custom Orthotics at Alleviate Physiotherapy
Ortho is a Greek/Roman word that means Align. At Alleviate Physiotherapy – Etobicoke, we align our objectives with your fitness and rehabilitation goals.

Experiencing foot pains?Already have a prescribed Custom Fit Orthotic, but you're not sure about your next step? Want a new Custom Orthotic for your flat foot?
You are on the right page!
Alleviate Physiotherapy – Etobicoke is your one-stop rehabilitation center that will focus on your Orthotic needs, providing you with state-of-the-art Orthotics that are designed to increase your mobility while reducing and reversing the damage done to your extremities with our specially designing support items.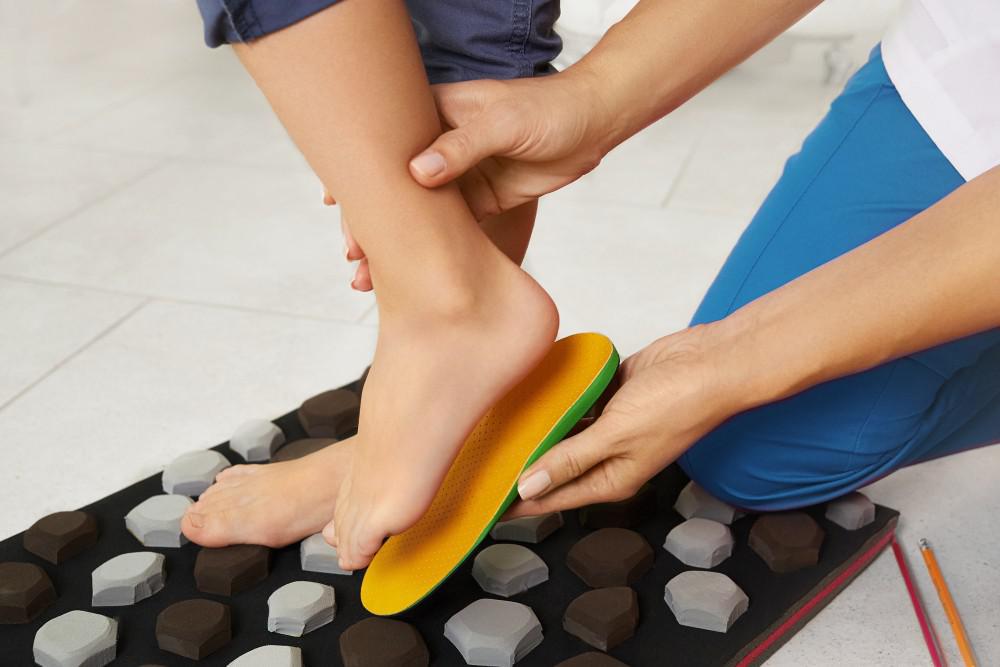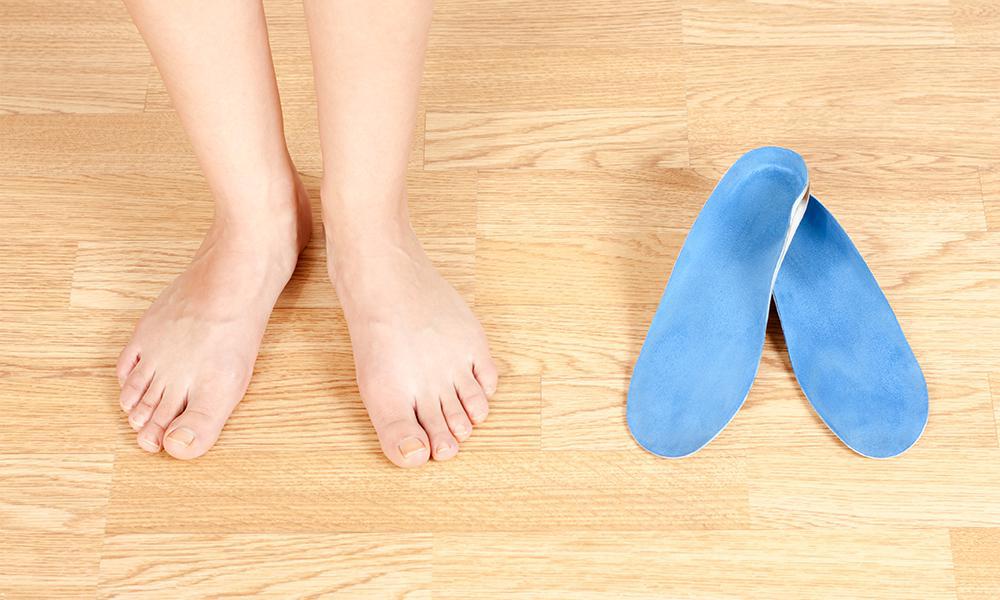 Once these processes are done it's time for you to step into your newfound feet with better mobility and reduced pain – because at Alleviate Physiotherapy, our primary aim is to Alleviate your Quality of Life.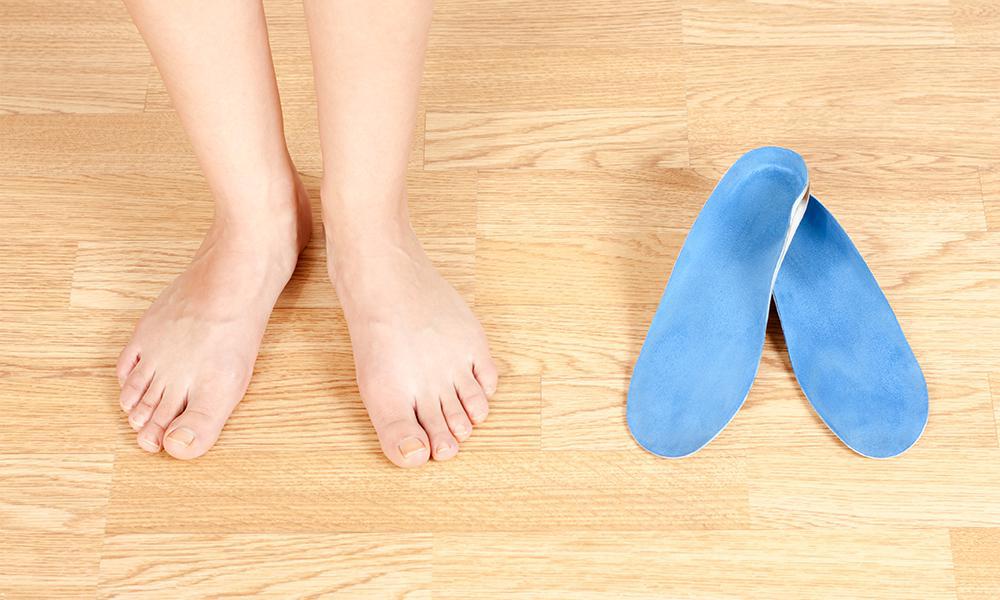 What are Custom Orthotics?
Custom Orthotics are foot supports that are specifically designed for your foot type. They are typically placed inside your shoe, or other footwear of your choice and with modern technology improving in the 3D Printing space, special shoes with insoles can also be designed. These foot supports – better known as insoles, aim to ensure your comfort, and increase your stability making a long-term difference to your gait and musculoskeletal movements.
What are the benefits of Custom Insoles?
Custom insoles are often used to manage foot, or heel pains that have arisen from some biomechanical faults and lower limb injuries like: Bunions, Plantar Fasciitis, an irritated nerve. The most common use is to treat the Flat Foot Syndrome – for those with flattened arches of the feet. More commonly, diabetics may need custom orthotics, and can take great benefit from having them, as having poor circulation to the feet may cause easy ulceration in the feet, making it difficult for them to move around. They are also extremely beneficial for ankle injuries and to prevent future pain in ankles.
Are they good for athletes and sportspersons?
Insoles can be very helpful to high-performance athletes. Those who have had a recent injury and are going back into their sport require insoles to prevent further damage which in-turn helps to maintain the body balance and weight ratio. A major aim of using such insoles is to assist and also to prevent the injury or fault from reoccurring by reducing the stress that caused it in the first place. Insoles can boost the performance of athletes by giving them stability in the field.
General Benefits
Use of Custom Orthotics come with a lot of benefits to people of all age groups. In addition to those listed above, custom orthotics also include many other perks. They offer a unique and individualized fit, keeping in mind your personalized biomechanics. Some of the common benefits to all users would include the following:
Long term relief of symptoms
Easily adaptable and cosmetically favorable as it fits in your preferred footwear
Can choose a specialized orthotic to fit your needs, Functional or Accommodative:
Functional –

 

focused on the feet being adaptable to walk accurately and without pain during a normal gait cycle.
Accommodative –

 

focused on cushioning, comfort, and support.
Condition Treated
Planter Fasciitis
Heel Pain
Heel Spur
Flat Feet
Ball of Foot Pain
Bunion
Foot Pain
Shin Splints
Sprained Ankle
Achilles Tendon Pain
Herniated Disc
Sciatica
Spinal Stenosis
Leg Pain
Swollen Ankles
Arthritis
How does the process work?
Like all our streamlined processes – the focus is your speedy recovery. The two-step process will include the following procedures:
Our skilled and trained

 

Therapists (Physiotherapist/Chiropractor/Podiatrist)

 

will proceed with an examination that will assess the range of motion of your feet and adjacent joints, muscle strength and length, gait evaluation and a postural analysis while you are weight-bearing as well as non-weight bearing.
Following the examination and assessment, an imprint of the foot will be taken, either in a mold or digitally via

 

3D Imprints. This will allow us to design a Custom Orthotic that easily fits the footwear of your choice that you use regularly. This orthotic will be custom made to support your body balance, weight distribution and foot condition. A supportive insole is critical to all articulations of your feet, and will help to reduce pain, prevent hypermobility, and most importantly it will fit your unique foot without any discomfort.
Have Further Questions? Let Our Experts Alleviate That.
Let us help you with our Risk-Free Consultations
For your convenience, our free 10-minute phone consultation will allow you to ask us more specific questions you may have or discuss any additional concerns.
By the end of our risk-free consultation, you'll be able to decide whether you should take the next step. Please contact our office to set up a 10-minute no-obligation call with one of our expert Therapists.
Feel free to discuss with us your specific health & wellness concerns or to see if we're a good fit without putting any money down. No obligations. Fill out the form here.